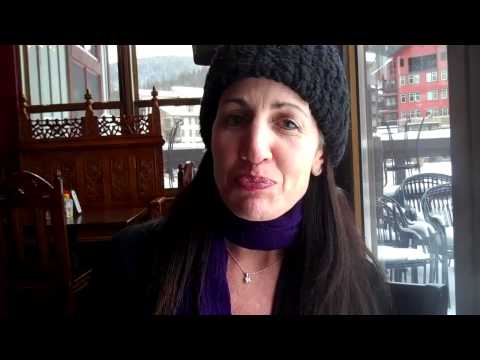 I am sure all of you can relate when I say your relationship with your hubby sometime takes a back seat to everything else going on in your life! Between kids, work, household tasks, volunteering, shopping and cooking, it takes a second dose of energy to reconnect with your spouse in the evenings. So I was ECSTATIC when I had the chance to grab my husband and head on up to the gorgeous mountain resort town of Winter Park, Colorado.  We left a sunny day in Denver and drove into a winter wonderland. It was absolutely breathtaking!
I literally felt stress melt away as we got closer to Winter Park. Even though it was only for 24 hours, it was more than enough time to reconnect with my husband and enjoy alone time with him.

Our first stop was the Snow Mountain Ranch YMCA of the Rockies. I have heard A LOT about this ranch but we had never been there before. They had set up a private sleigh ride for my husband and I and we were ready to explore the ranch. I was amazed how big it was!! They have over 5200 acres of gorgeous mountain beauty! You can stay in the lodge, a private cabin, a vacation home or even a yurt or campground. It is the perfect place to plan a family reunion or head up with some friends. They have horse back riding, hiking, mountain biking, snowshoeing, Nordic skiing and more. We loved the sleigh ride ( even though it was snowing, winding and a bit chilly) and really got a glimpse of everything the ranch has to offer. They even have an indoor pool, a roller skating rink and climbing wall! I can't wait to bring up the kids and let them enjoy Colorado mountains like never before:)
After our sleigh ride and a bit of defrosting ( they served us hot cocoa on an open fire too!) we headed over to the Vintage Hotel. This hotel is right at the base of the Village so extremely convenient! The service was amazing and they even came to our room to start a crackling fire for us. Yes we smelled like fire the rest of the trip:) You can walk right out of the hotel and hop on the Cabriolet lift to the village. It is so nice not to have to get in your car every time you want to head down there.  We checked into our room and headed down to the village. Even though it was only 2 pm  it was time for an appetizer and cocktail ( yes, no kids means no responsibility). It was so nice having time to just chat with my husband without being interrupted by kiddos every five minutes. After our snack we headed over to the Alpenglow massage.
I have had a lot of massages in my life so I am a bit picky. Tracey my massage therapist literally blew me away! She was amazing. It was relaxing with a bit of thai massage added in. I've never had a massage quite like it. I highly recommend making an appointment with Tracey if you are ever in Winter Park! It is well worth it. It is just what you deserve to address your physical, emotional and mental stress. My husband and I were pretty useless after our massages, but we gathered enough energy to head to down and grab some dinner.
The next morning we were excited to check out the new Coca Cola tubing hill. Again, it was so convenient that the hill was right next to the Vintage hotel. Just walk outside the doors and head on up to the hill. We had a blast! You spin, go sideways and go fast down this hill! Then you take the magic carpet back up to the top. We both got covered in snow and raced each other a couple of times. This is something the kids would definitely love doing!
So after 24 hours of going on a sleigh ride, getting some massages, enjoying some great food and company and ending on the tubing hill, it was time to return home. I think couples have so much stress between work, kids and juggling everything that it is really hard to focus on the relationship ( thus the high divorce rate.) That is why it is so important to schedule in time away from everything to just focus on each other. It renews the relationship and allows you the space and time to just chat and enjoy each other as friends. If you live in Denver I highly recommend a short drive up to Winter Park for a mini getaway! It can't get easier than that. I can't wait to get back up there with the kids and explore it from a kids perspective:)
Disclosure: Winter Park resorts took care of all lodging and activities, however all opinions are mine.